Email emergency? No problem with Inbox
90% of compromises start with a simple, unassuming email.
Inbox is an email service that automatically activates whenever your Outlook or Gmail goes down.
Don't let email bring your business down, get Inbox today!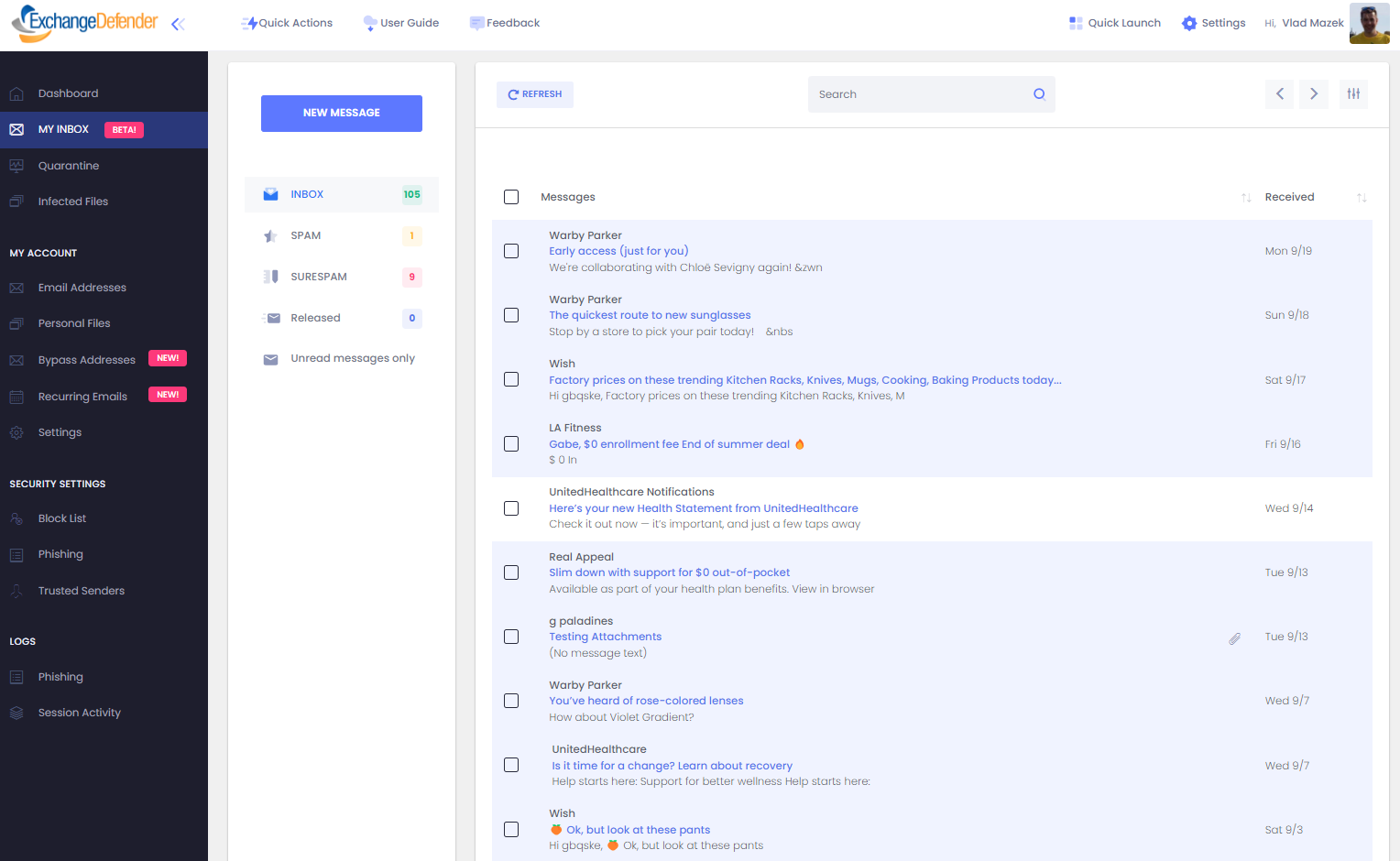 Say goodbye to email outages
Get things done without IT
Your emergency inbox
ExchangeDefender Inbox provides a safe email alternative that helps keep
things 'business as usual' during email outages and technical difficulties.
Enjoy a second email inbox
Stores up to 2 weeks of emails
Works on any device with wifi
Email safely while your service down
Business as usual with Email Outage Protection
Safeguard your company from unexpected 'email down' scenarios,
get ExchangeDefender Inbox today!
Your email needs a backup plan.